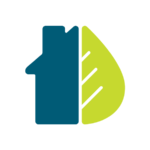 Website Ekotrope
Making Energy Efficiency Easy
Join our small, fast-growing, Boston-based software startup that is helping to fight climate change by improving the energy efficiency of homes across the country!
We're looking for…
Someone with the abilities and desire to work toward the continuous improvement of our home energy modeling software with a specific focus on the energy simulation itself and supporting industry standards and rule-sets like RESNET HERS, energy codes, and many other energy efficiency programs. Our hope is for this person to quickly become a technical leader in energy modeling and building science.
Responsibilities
Software development to support energy-related software improvements, including:

Enhancement and maintenance of the Ekotrope energy simulation engine. For example, improving the accuracy of heat pump and air conditioner hourly performance models.
Implementing new codes and standards into the Ekotrope Rating tool, e.g. state energy code paths and utility program reference homes.
Maintaining and updating currently supported codes and standards, like the RESNET Standards.

Engagement with community and stakeholders, e.g. related RESNET committees and working groups.
Requirements
Interest in our Vision, Mission and Values
Strong understanding of:

Principles of heat transfer
Building science

Experience developing energy modeling software. This could include any of the following:

Contributions to EnergyPlus, DOE2, CBECC or other public energy simulation models.
Active development on other proprietary energy modeling software tools.

Significant software development experience.

Java fluency is preferred (our stack is mostly Java), but other object oriented programming can suffice.

Strong verbal and written communication skills, both technical and interpersonal
Passion for growth and learning
At least a Bachelor's degree in an engineering discipline, with coursework in thermodynamics
Remote candidates are welcome, Boston candidates will be preferred.
Compensation
Combination of Salary and Stock Options commensurate with skills and experience.
Remote Candidates
We welcome remote applicants, but would expect you to roughly match our Eastern Time working hours, especially our morning Scrum meetings at 9:45am ET.
About Us
Ekotrope is a customer-centric software company that believes our success is predicated on our customers' success. We run the most widely used Home Energy Rating Software which is used on about 1 in 4 of new homes built in the US each year. Our clients for this product are home energy raters who work with home builders to help design more energy efficient homes and then inspect and certify those homes. We also help utilities run their energy efficiency programs more effectively. To date, most of our work has been focused on low-rise single and multi-family homes but we are now expanding to provide solutions for existing homes and larger multi-family buildings.
Our software development team consists of 11 full time engineers. We employ a modified Scrum framework. We have weekly team planning, demo, and retrospective meetings and daily Scrums. We have short development cycles and a tight customer feedback loop. We promote transparency, respect, self-improvement, and fulfillment.
Ekotrope offers a full benefits package, including comprehensive health insurance and a 401K program. We are currently all working from home but will be looking for a new office in Boston, likely the Downtown Crossing area (blocks from all of the subway/T lines, commuter rail and buses).
This Company is an equal opportunity employer, and selects individuals best matched for the job based upon job-related qualifications regardless of race, religion, color, creed, sex, sexual orientation, age, ancestry, national origin, gender identity, genetic information, disability, pregnancy, veteran or military status or any other status or characteristic protected by law.
Apply
To apply please email a copy of your resume along with a brief description of why you are interested in Ekotrope and the position to careers@ekotrope.com.
*We are working from home during the COVID-19 pandemic, and plan to return to our Boston office when it is safe to do so.