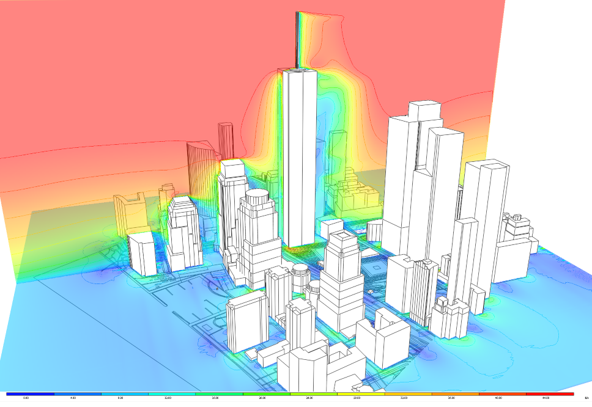 IES, Ltd. , a long-time sponsor and supporter of IBPSA-USA announces its latest version of IESVE.  The new version: IESVE 2022 includes a range of exciting new features and they are highlighted below.  Interested parties can also get a demo here: Register for VE-2022 Web-Demo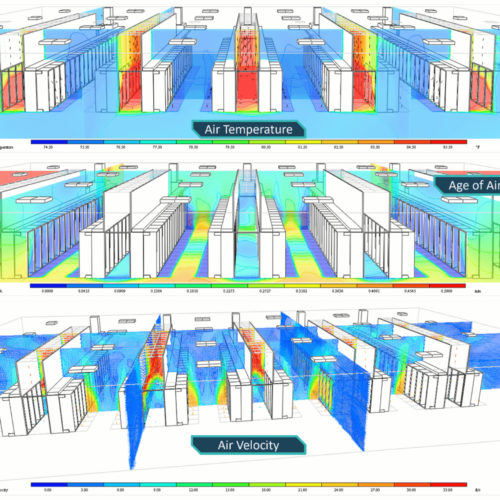 IESVE 2022, a 64-bit version 
Improves the user experience for larger or more detailed models by gaining access to larger addressable memory space, allowing for detailed parameters to be processed across IESVE Applications.

Significant improvements will be most noticeable within the MicroFlo-CFD Application, with meshes approx. 10x larger than VE-2021; up to ~32 million grid cells
ASHRAE Standard 90.1-2019 Navigator 
The ASHRAE 90.1 Navigator is updated to version 90.1-2019. Enhancements for the latest version include:
New Prototype/Templates data: 

New Updates for: 

Custom Building Performance Factors (BPFs)

New reports (PDF) and Excel Spreadsheet (XLS).

Calculations for Fan Power, Infiltration, Transformer and Lighting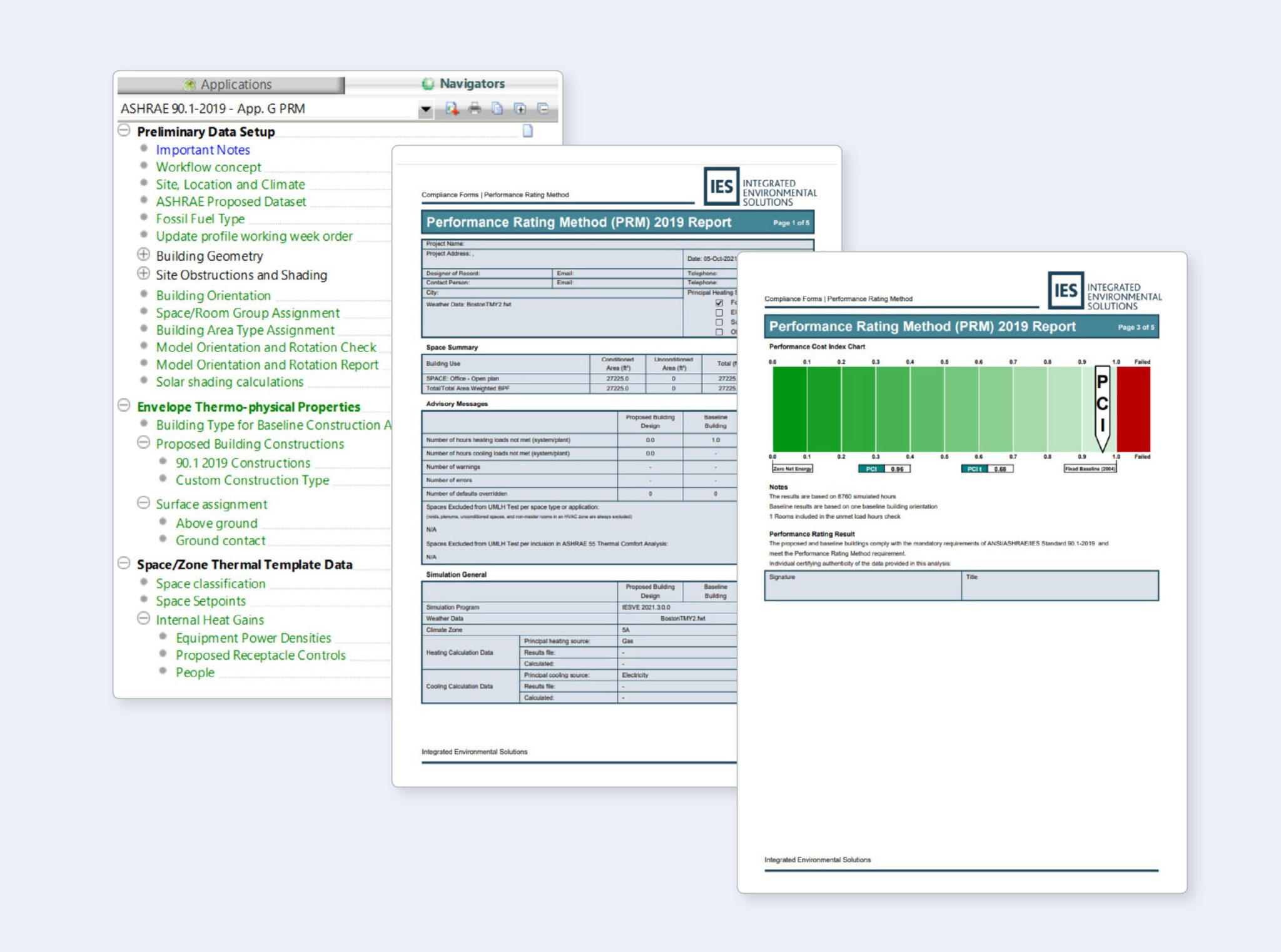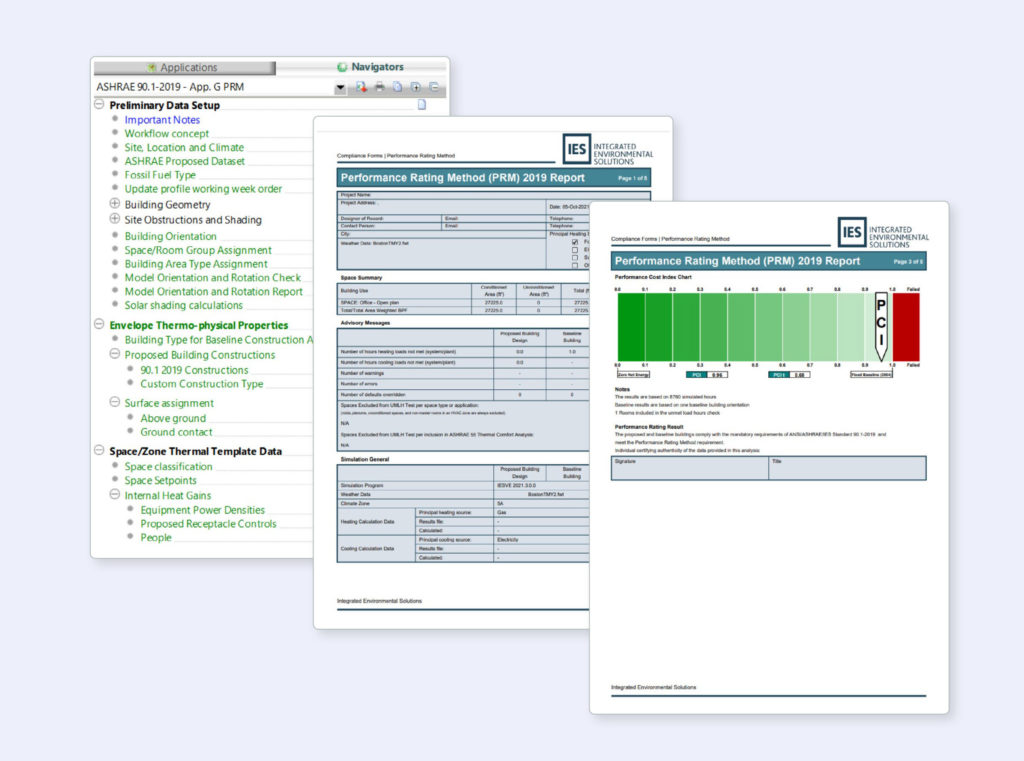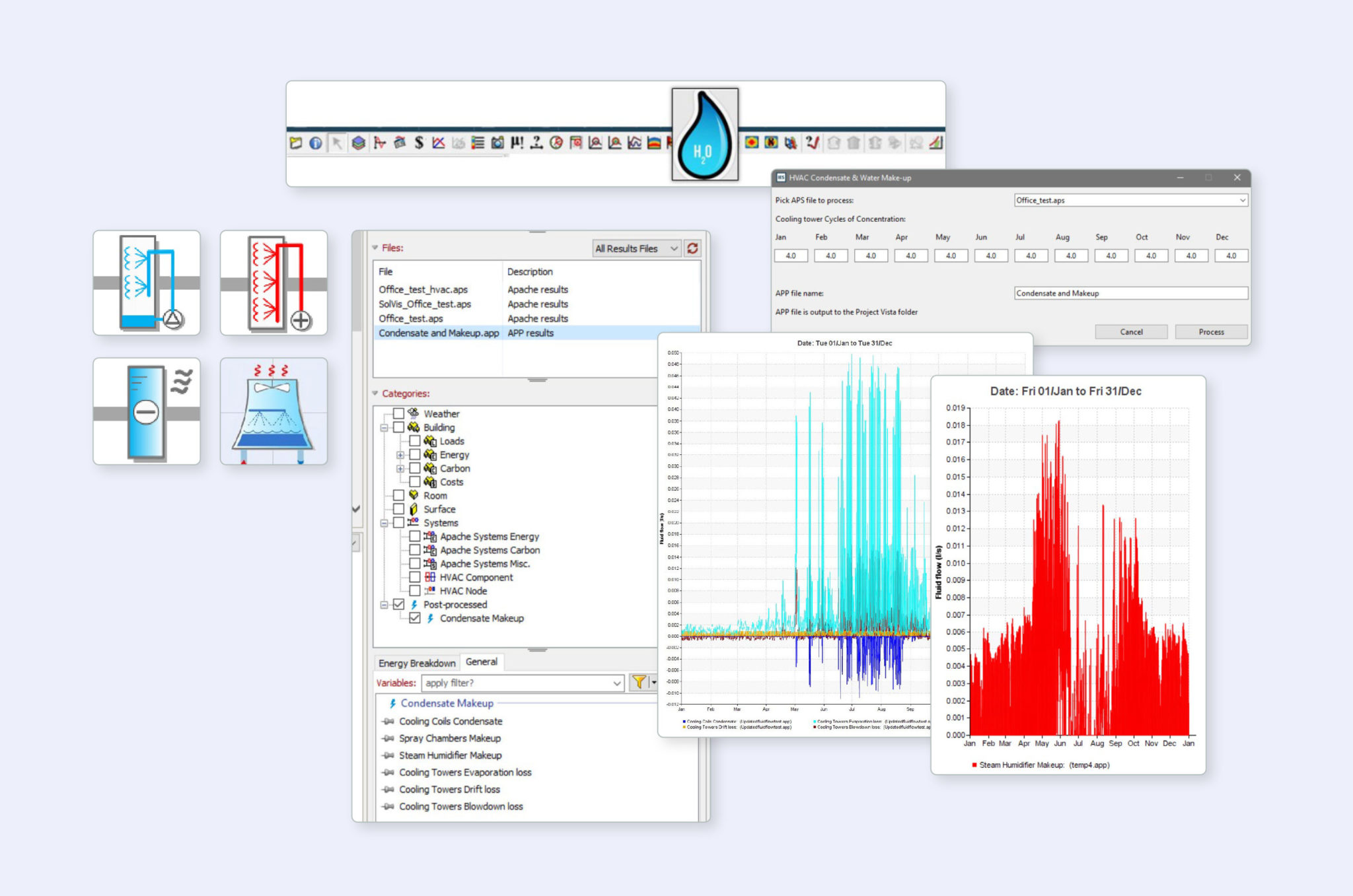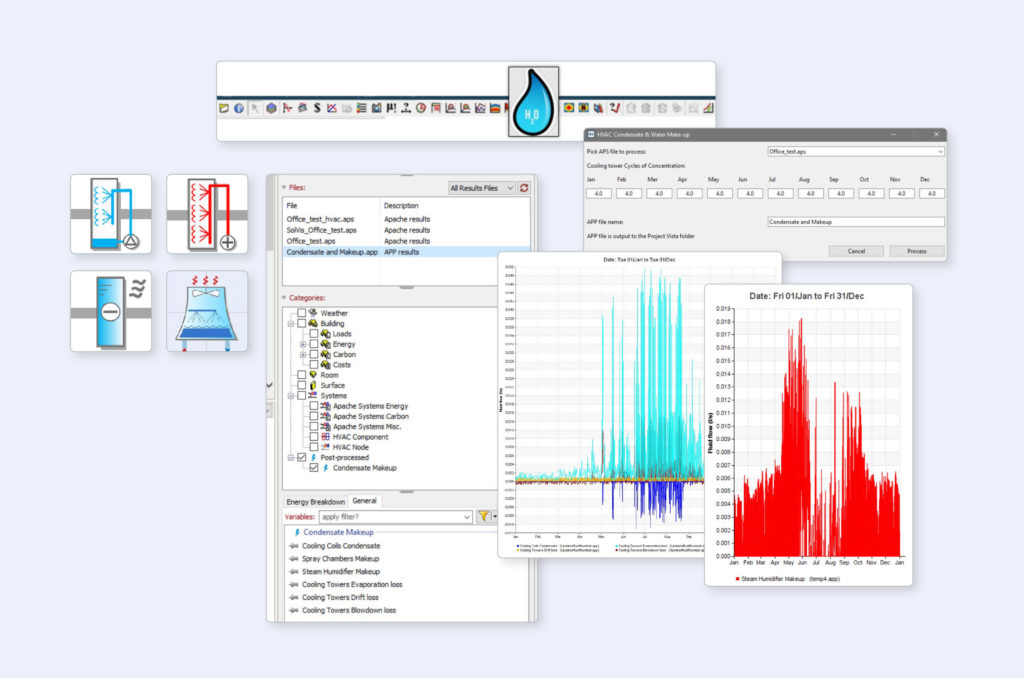 Water-Energy Nexus
New water consumption variables for HVAC equipment that use water.
Makeup Water for Steam Humidifier and Spray Chamber (evaporative cooling).

Cooling Coils Condensate Water 

Cooling tower makeup water from Evaporation losses, Drift losses and Blowdown loss accounting for varying Cycles of Concentration.
VRF Integration (New Partner: Mitsubishi)
We are pleased to announce a new manufacturer integration partnership with Mitsubishi. In IESVE 2022 we are now including VRF performance data from Mitsubishi within ApacheHVAC's VRF Performance Curve Set. The integration brings in a range of Mitsubishi Electric's Air Source VRF R410a units, which are both high-efficiency Heat Pumps and incorporate heat recovery.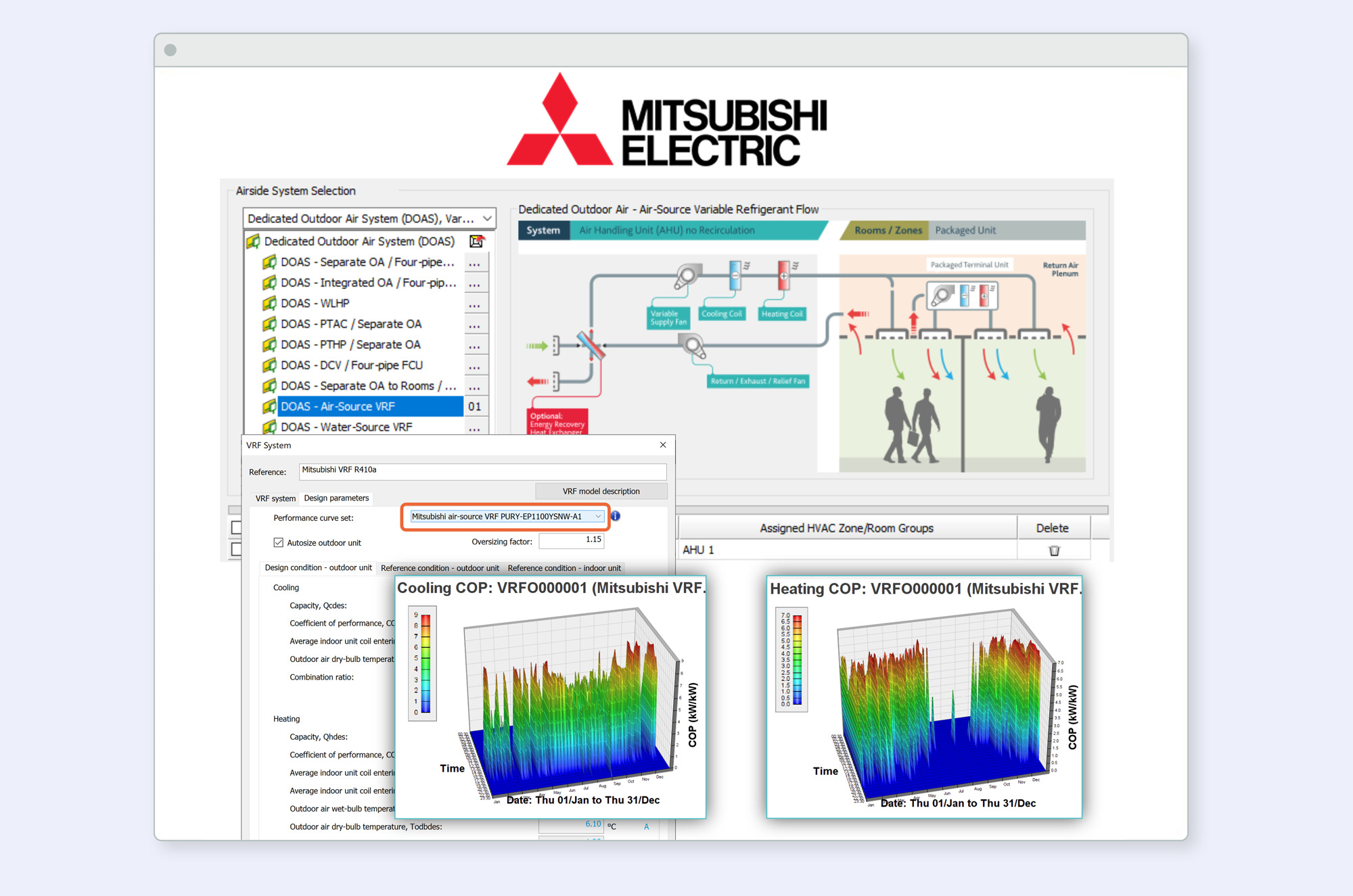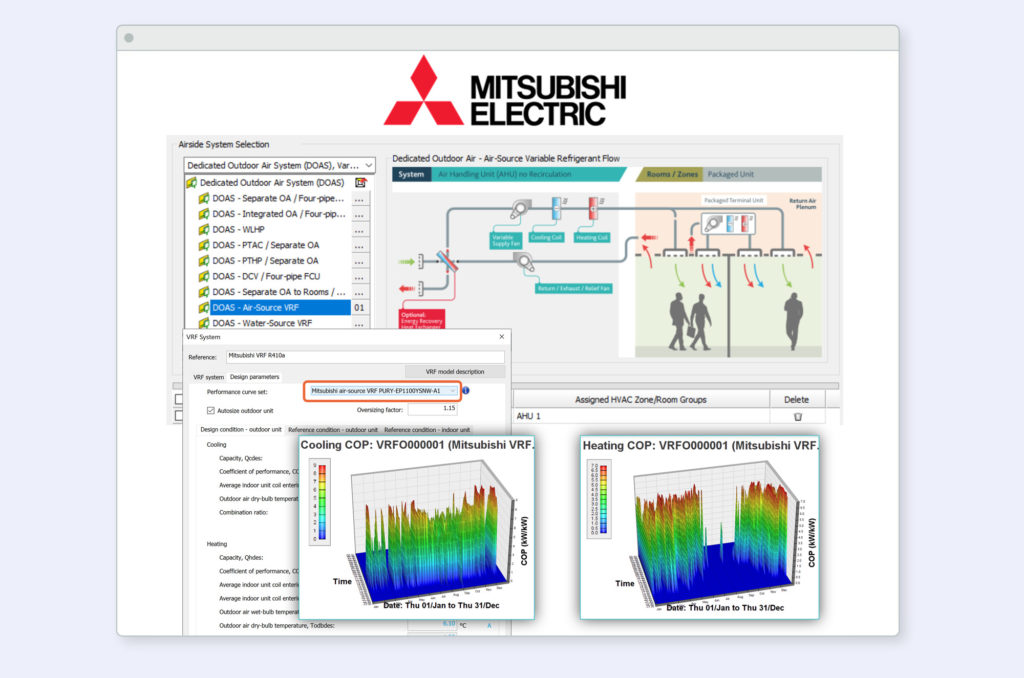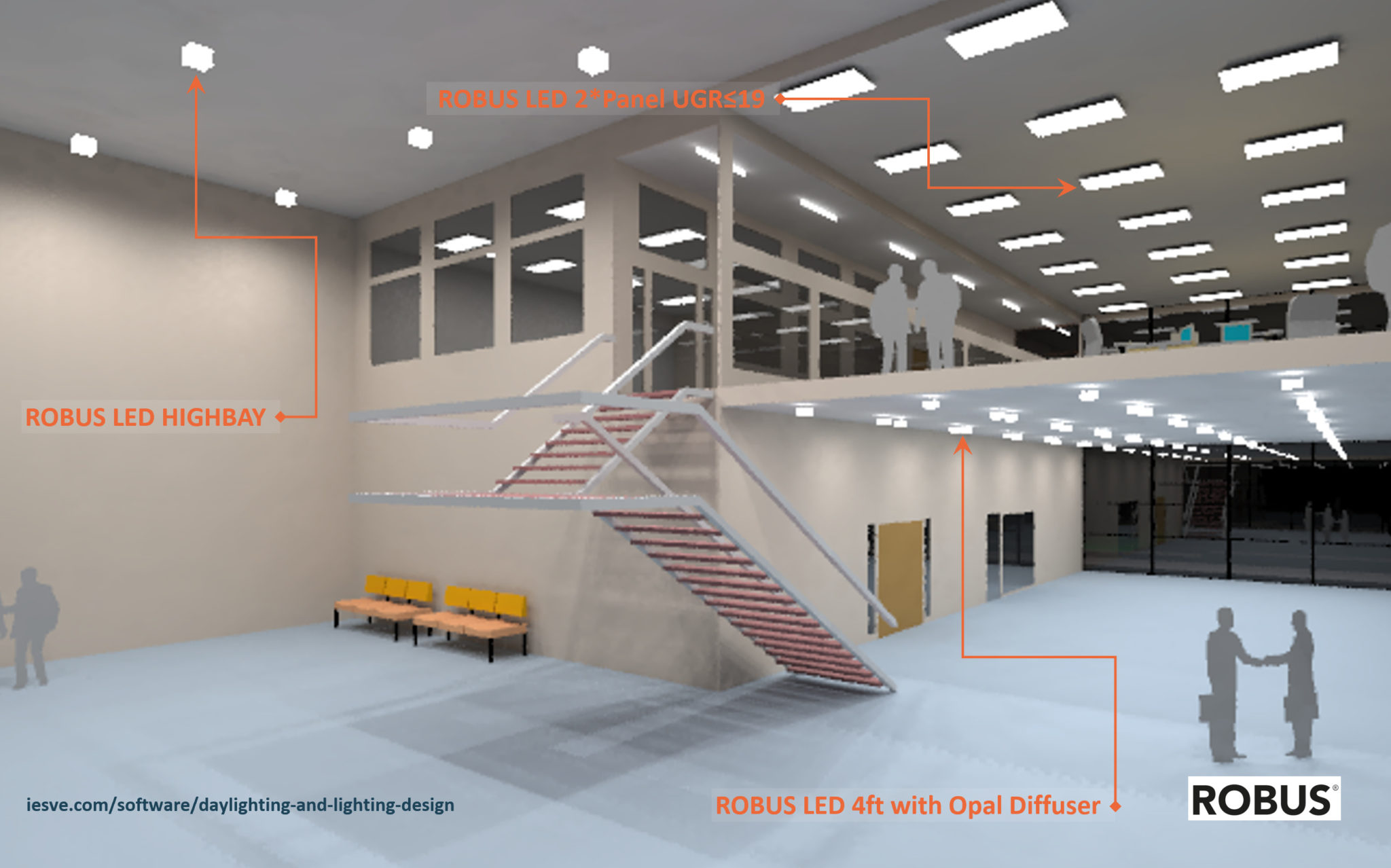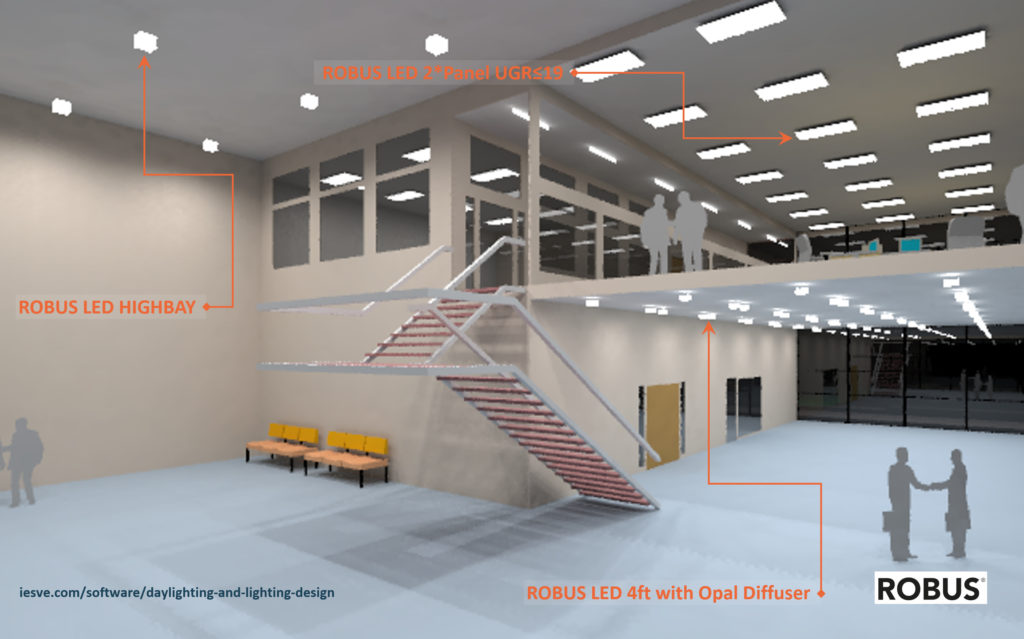 Lighting Integration (New Partner: ROBUS)
A New Lighting Fixtures Database from ROBUS includes 736 Lighting Fixtures, from 12 unique Categories and 100% LED Technology.
Categories include from Commercial, Industrial, Downlights, Emergency, Circadian, Outdoor, etc.

For luminance/illuminance simulation in RadianceIES

For LPD (Watts/m2), room illuminances and lumens/Watt calculations in FlucsPro. 
ROBUS lighting fixtures are provided to over 3,000 stockists in over 40 countries.
Miscellaneous
The IESVE Python API has been significantly enhanced and new libraries

have been added

. 
Daylight:  New automated Area of Interest (AOI) options to better account for Useful daylight in RadianceIES.   

Solar:  Analysis Visualization Enhancement with filters and by Room Groups in SunCast.