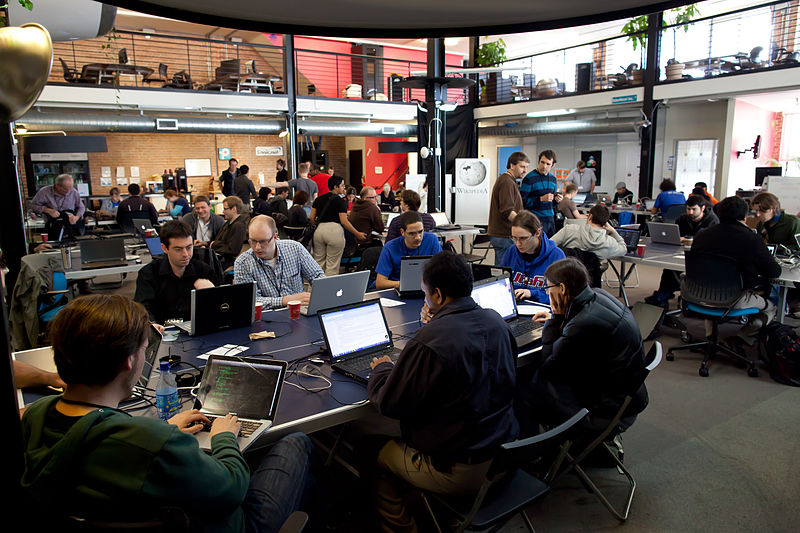 IBPSA-USA RFQ – BEM Hackathon SimBuild 
Request for Qualifications

2022.1.10
DUE: January 31, 2022
Overview:
IBPSA-USA values building an open community of knowledge sharing for industry progression. Our goals are to produce a space for creative minds to build new technology, learn skills, and foster connections with like-minded individuals. We seek to achieve these goals by developing an annual event that consists of professional development workshops, symposium, and hackathon to enhance collaboration and communication as well as skills development and professional networking
Background:
The IBPSA-USA Research Committee seeks to create bridges between researchers, practitioners, and developers to speed the process of new ideas coming to market in the form of software tools. Over the past year, the committee has explored the potential for a Hackathon as a way to foster collaboration within the building performance simulation community and spawn new ideas, some of which might take a life beyond the event. Similar events have resulted in successful projects such as Ladybug Tools.
IBPSA-USA is seeking a subcontractor to support a Hackathon at the 2022 BPAC/SimBuild Conference, which will take place in September. Funding is provided by the U.S. DOE, and the anticipated budget for this scope of work is $8,500 to $10,000. 
Scope of Work:
The subcontractor will be responsible for:
Overall project management, bi-weekly project coordination meetings, and management of tasks as outlined below. The consultant will work directly with the Project Execution Committee (PEC) and report to the PEC chair.

Providing support for event promotion via web, newsletters, and social media.

Leading Task 1, Task 2, and Task 3 as described below.

Task 1 – Focus Group and Working Group Formation 
Work closely with the Research Committee to convene a focus group to assess interest among likely participants and get feedback on the initial plans for the event. Some outcomes might include the development of a theme or task for the hackathon. Stakeholders from the Conferences Committee and Emerging Professionals and Students group will be among the participants. Interested individuals will be invited to join a working group to prepare for the event.
Task 1 Deliverables
Coordinate formation of working group and regular meetings
Lead development of proposal to BPAC/SimBuild program committee
Task 2 – Recruitment
Upon approval by the BPAC/SimBuild program committee, contractor will lead the recruitment of three groups of participants: jurors, mentors, and hackers.
Jurors: A prestigious pool of 4-5 jurors will be drawn from academia, industry, and DOE/ASHRAE/IBPSA leadership. The commitment of jurors will be for a one-hour presentation session during the conference and a one-hour closed-door deliberation. The working group will determine the cost of logistical support for jurors.
Mentors: The working group will recruit 8-12 mentors from software development and industry based on their expert knowledge of software development, data science, and simulation techniques. Mentors will be expected to be "on-call" and accessible by Slack or video conference in shifts during the hackathon. The working group will determine the cost of logistical support for mentors.
Hackers: IBPSA-USA will advertise the hackathon through its email and social media channels, and seek assistance from ASHRAE to publicize the event on its website and through its conference registration site. The working group will offer student scholarships to attend the hackathon sufficient to cover the cost of a one-night hotel stay. 
Task 2 Deliverables
Recruitment of jurors and mentors completed
Student scholarships announced and awarded
Task 3 – Hackathon 
Contractor will coordinate with the working group to run the hackathon and present awards. Contractor will manage the project budget covering space and equipment rental (including tables, internet connectivity, on-site meals, and snacks). Coordinate with on-site vendors and support staff at the hotel site. After the event, the contractor will coordinate with the working group to conduct a post-mortem focus group with participants, mentors, and groups who might sponsor future hackathons. The purpose of this post-mortem will be program improvement aimed at supporting future events.
Task 3 Deliverables
Deliverables and Timeline:
| | |
| --- | --- |
| Deliverable/Milestone | Date |
| 0.1 Issue RFQ | January 10th, 2022 |
| 0.2 Proposal deadline | January 31st, 2022 |
| 0.3 Project Kickoff | February 14th, 2022 |
| 0.4 Monthly Progress Reports | Monthly |
| 1.0 Task 1 Deliverable | March 15th, 2022 |
| 2.0 Task 2 Deliverable | July 15th, 2022 |
| 3.0 Task 3 Deliverable | September 30th, 2022 |
Format for Submittals:
Required
CV and Team Expertise:

Description of general qualifications, specific evidence of relevant experience, and a listing of key personnel that would be available to work on this project.

Rates

: Proposed hourly billing rate for each team member. 
Additional Optional Information:
Description of Approach:

Up to two pages describing the consultant's approach to meeting project objectives.

Comparable Projects:

Summary of past projects that demonstrate the consultant's expertise.

Budget and Match Funding:

Proposed budget broken down by task. Description of any match funding or in-kind contributions that would be provided.
Evaluation of Submittals:
Consultants responding to this RFQ must demonstrate relevant expertise and capability in the following criteria: 
Experience in developing agendas, presentation materials, and hosting technical advisory group meetings

Exceptional written and oral communication skills

Past experience in working with key collaborators is preferred including, but not limited to, IBPSA-USA, U.S. DOE, Institutions of higher education, ASHRAE and AIA members.
IBPSA-USA will evaluate all submittals to determine which Consultants have the experience and qualifications that are best suited for this project. 
IBPSA-USA may in the course of soliciting proposals:
  Modify the timeline

  Negotiate with one or more respondents to modify the proposed scope

  Solicit contracts with one or more respondents for all or a portion of the work

  Opt not to pursue any proposals at the current time
Submission Schedule:
Submit qualifications in PDF form via email to Mike Wilson, jobs@ibpsa.us, by 5:00pm Pacific time on January 31, 2022