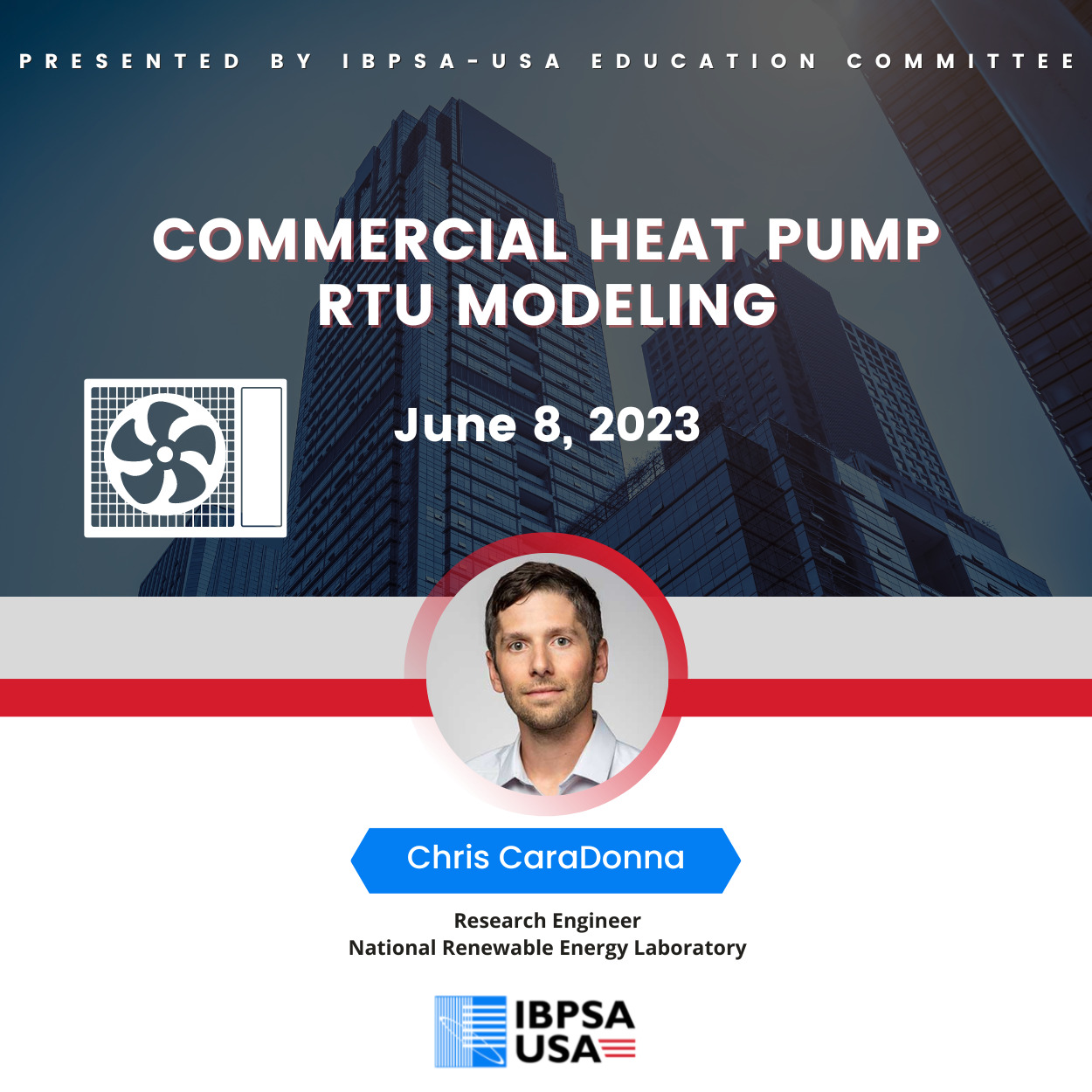 Commercial Heat Pump RTU Modeling
Rooftop units (RTUs) are the most common commercial building HVAC system. Decarbonizing commercial buildings requires replacing RTU gas heating elements with heat pumps.
This webinar will cover heat pump RTU modeling including capacity derating, backups, and defrost cycles. The webinar will also share ComStock results showing the energy and emissions impacts of mass heat pump RTU adoption.