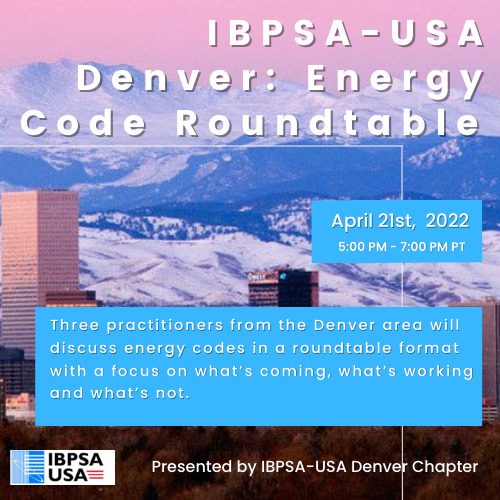 IBPSA-USA Denver: Energy Code Roundtable
Three practitioners from the Denver area will discuss energy codes in a roundtable format with a focus on what's coming, what's working and what's not.
Speakers 
Linda Morrison
works with owners and design teams to advance regenerative and resilient facilities.  She has worked on 20 net zero energy facilities since 2007.  She demystifies the process to achieve net zero energy and helps teams to understand and contribute to net zero energy success.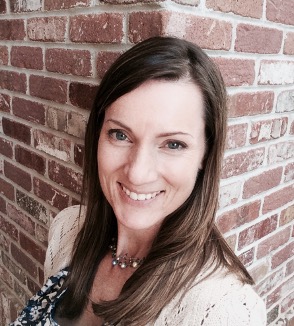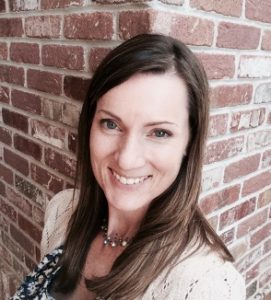 Elizabeth Gillmor 
The president and founder of Energetics Consulting Engineers, a boutique energy consulting firm in Denver that specializing in providing pragmatic, cost-effective, and resilient building energy solutions.  As a provider for the Xcel Energy Design Assistance Program and Fort Collins Integrated Design Assistance Program, she has been energy consultant on hundreds of local Colorado buildings of all sorts, and experiences a broad perspective of different project teams' goals, approaches, and priorities.  She is also an expert in energy codes, and currently serves on the 2022 Denver Building Code adoption committee, Denver Net Zero Energy Commercial and Multifamily Advisory Groups, the Colorado Forum Building Electrification Group, and the Denver Green Buildings Ordinance Technical Advisory Committee.   She is a Professional Engineer in the field of Architectural Engineering.
Jamy Bacchus
Senior Associate Jamy Bacchus is a mechanical engineer with over 25 years of experience ranging from designing net zero energy projects, energy modeling, conducting energy audits and advising energy policy. He has written and presented on diverse topics from alternative net zero definitions and policy ramifications of current metrics to cost effectiveness of urban infill using various construction methods to lifetime GHG assessments of the built environment at ACEEE, Greenbuild, ASHRAE and CTBUH. Jamy has lectured at Columbia University, CUNY and Stanford
If you are interested in how the industry is changing through codes, please make your voice heard.  Public participation is welcome and helpful in the Denver Code Adoption Process.  The committee for IECC meets on select Thursdays through May and there are other committees by topic and document.  The proposed amendments, agendas and recordings for committee meetings, and instructions for how to register for the code hearing are all on the website:
2022 Building and Fire Code and Denver Green Code Adoption Process – City and County of Denver (denvergov.org)The