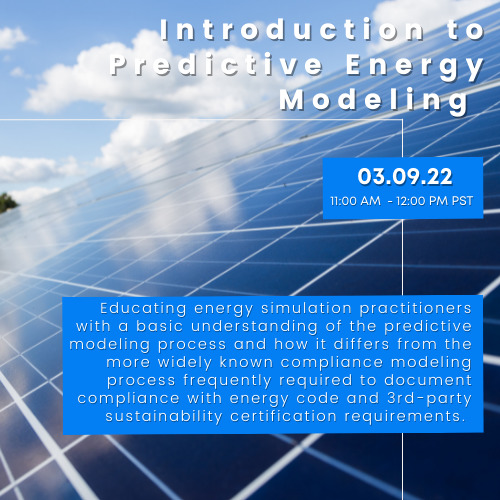 Introduction to Predictive Energy Modeling
This presentation will educate energy simulation practitioners with a basic understanding of the predictive modeling process and how it differs from the more widely known compliance modeling process frequently required to document compliance with energy code and 3rd-party sustainability certification requirements. Attendees will learn about essential industry resources relevant to predictive modeling, descriptions of predictive modeling software tools, and key considerations to remember during the predictive modeling process. Effective client communication strategies will also be discussed, including targeted project outcomes, recommended deliverables, and relevant case studies.
Ajit Naik works at Baumann Consulting's Chicago office in January 2018 as Vice President and Senior Commissioning & Energy Engineer. He is a licensed Professional Engineer in Illinois and serves on IBPSA- USA's Chicago chapter board. Trained as a mechanical engineer and interested in the built environment, Ajit has spent the last ten years in the AEC industry working in Wisconsin, Germany, and Illinois. His practice focuses on design-integrated building simulation, code compliance consulting, HVAC design, systems commissioning, operational troubleshooting, and sustainability certification for a wide portfolio of commercial-scale, local and international projects.