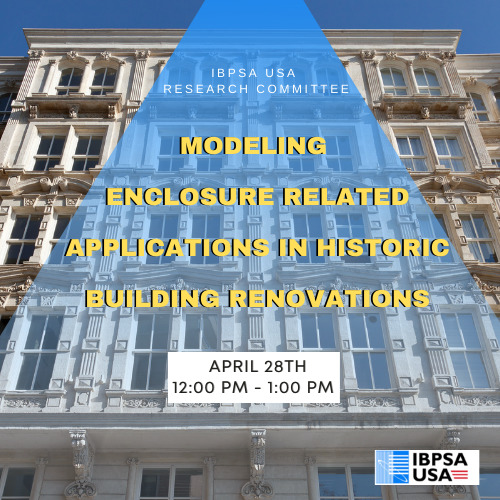 Modeling enclosure related applications in historic building renovations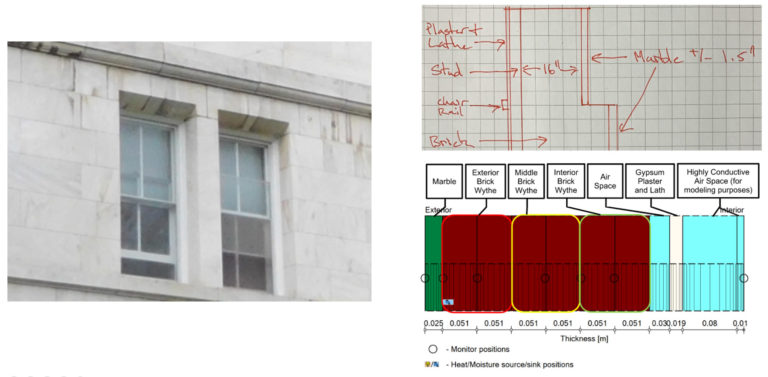 The interior renovation of a historic building requires a holistic assessment of the building's systems and the selection of tools and methods to study the effects of proposed interventions. Issues with an existing building's enclosure systems can present many complications to the renovation process if not evaluated as part of the renovation design process, including damage to new interior finishes if there are leaks and to existing historic architectural facades. Research in building science and energy modeling typically focuses on one or two specific issues, but this could leave other potential issues unevaluated. This presentation will provide an overview of the many enclosure- related applications for computer modeling in the renovation of historic buildings, including condensation modeling to assess risk of freeze/thaw damage in masonry buildings; thermal modeling of replacement windows in historic facades; and whole-building energy modeling to assess the energy and durability impacts of proposed interventions. It will provide attendees with a suggested process for determining types of modeling that are important to conduct prior to interventions based on the types of enclosure systems involved.
Speaker
Abigal Sefah
Abigail Sefah is a Project Consultant at Simpson Gumpertz & Heger in Boston. She received her S.B. in Architecture Studies and her Master's in Civil & Environmental Engineering from MIT. Her research at MIT focused on a variety of topics at the intersection between architecture and civil engineering, including analysis of structural tile systems, the use of CFD to trace particle spread in naturally ventilated hospitals, and construction techniques for reinforced concrete beams. Her work at SGH encompasses a variety of enclosure- related projects including energy modeling, building enclosure commissioning, design of existing building renovations, computational analysis of existing and proposed building enclosure systems, and building enclosure consulting.
AIA Learning Objectives
• Understand potential enclosure-related issues in historic building renovations.
• Select one or more building performance analysis software programs to evaluate the risk of a specific issue.
• Provide clients with a holistic evaluation of proposed interventions to a historic building enclosure.
• Understand how building performance analysis software programs help to evaluate the risks associated with modifying building enclosure systems in historic buildings.