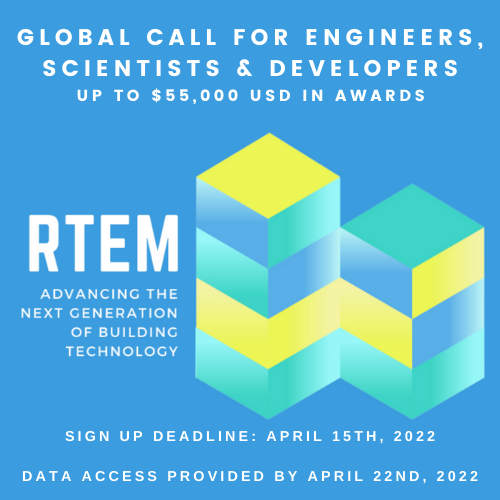 NYSERDA Hackathon
Onboard Data are sending out a global call to developers, scientists, and engineers who are interested in decarbonizing our buildings and will advance the future of building technology. They are seeking submissions that propose novel use cases for the provided data set. The Cash Awards for the winning proposals are sponsored by NYSERDA, which are: 1st Place, $35,000 USD; 2nd Place, $15,000 USD; and 3rd Place; $5,000 USD. 
Ideal submissions are those that positively impact or accelerate the electrification and decarbonization of New York State buildings. They will provide approximately 200 buildings worth of time-series data from the Real Time Energy Management (RTEM) database. This data was collected by dozens of RTEM vendors in real-time, from commercial and multifamily properties located throughout New York State.
Hackathon participants will receive credentials to access the RTEM database API. Onboard Data will provide a Python Client to easily use the API. Hackathon participants will also have access to documentation on Github and ReadTheDocs. Sign ups to participate are open now, and will close on April 15th.