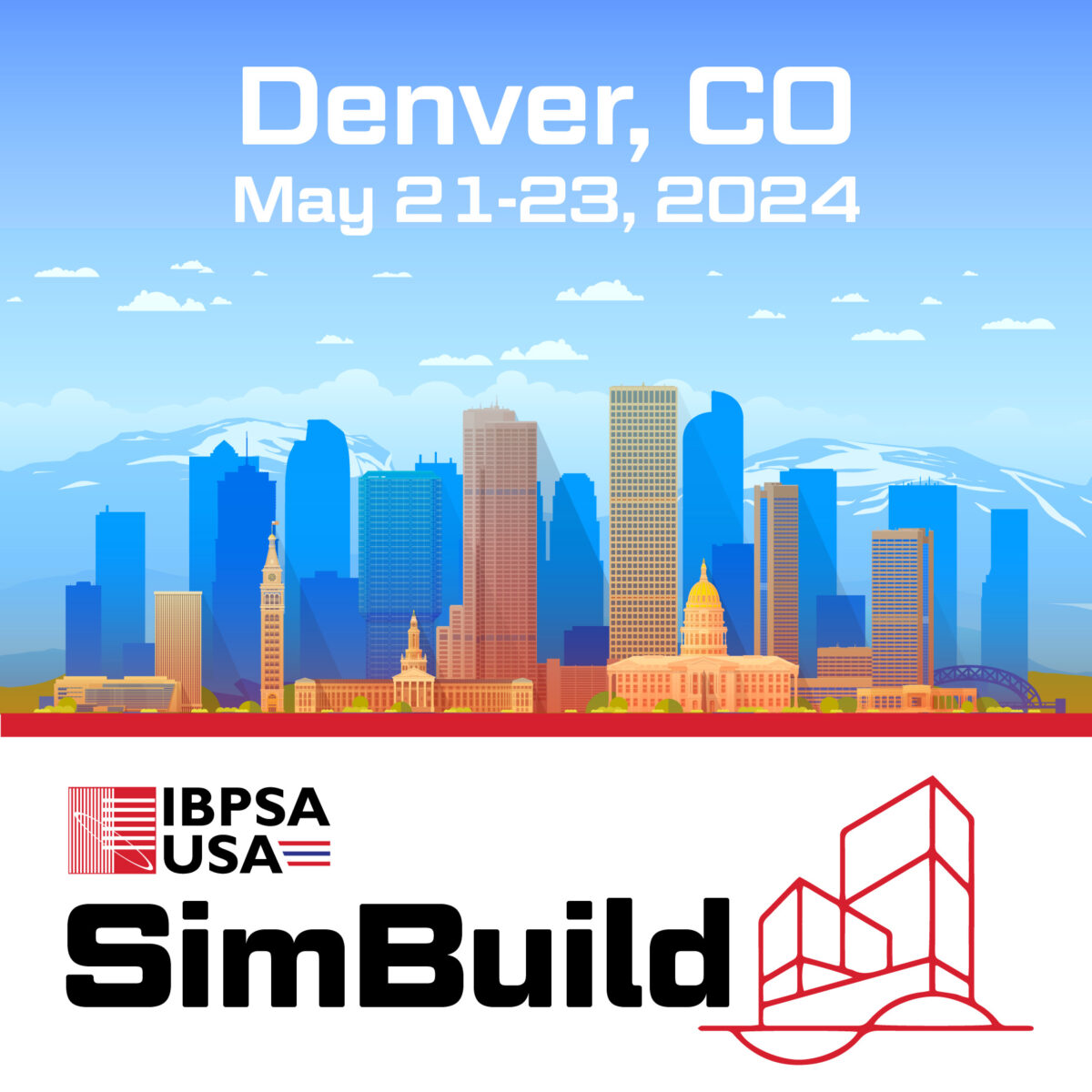 SimBuild 2024
IBPSA-USA will host the SimBuild 2024 conference May 21st to 23rd, 2024 in Denver, Colorado. After hosting joint conferences with ASHRAE from 2014 to 2022, IBPSA-USA returns to hosting SimBuild as an independent conference in 2024. 
SimBuild 2024 marks the 20th anniversary of the first SimBuild conference, held in 2004. The theme of the conference is "Celebrating Two Decades of SimBuild." Join us as we commemorate IBPSA-USA's contributions to sustainability and building performance simulation and look toward the future. The program will highlight the work of IBPSA-USA and its members and provide a platform to envision the future of simulation, as we explore emerging technologies, trends, and strategies that will continue to drive building performance excellence in the years ahead. 
Join us as we honor the past, embrace the present, and envision a brighter and more sustainable future. Keep an eye on our conference website, follow us on social media platforms, and join our mailing list to receive the latest conference updates.
See you in Denver!