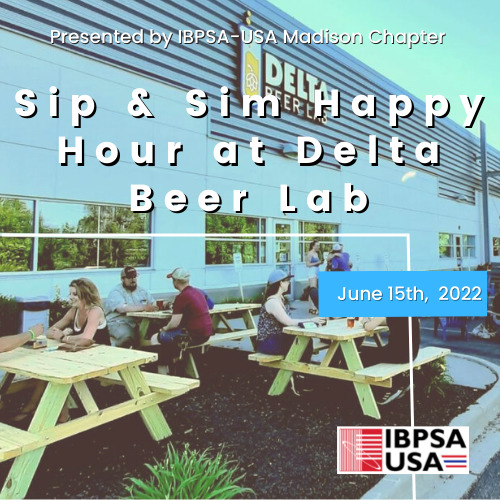 Sip & Sim Happy Hour at Delta Beer Lab
The IBPSA-USA Wisconsin Chapter welcomes energy and sustainability enthusiasts from the community to the quarterly event:
Sip & Sim Happy Hour!
We are welcoming thoughtful discussion, relevant complaints, and stimulating conversation. The informal discussion will be around the Crystal Ball of Building Performance and Simulation. What does the future hold?
This event will be held at the "Do Well and Do Good Brewery", Delta Beer Lab at 5pm Central on Wednesday June 15th.