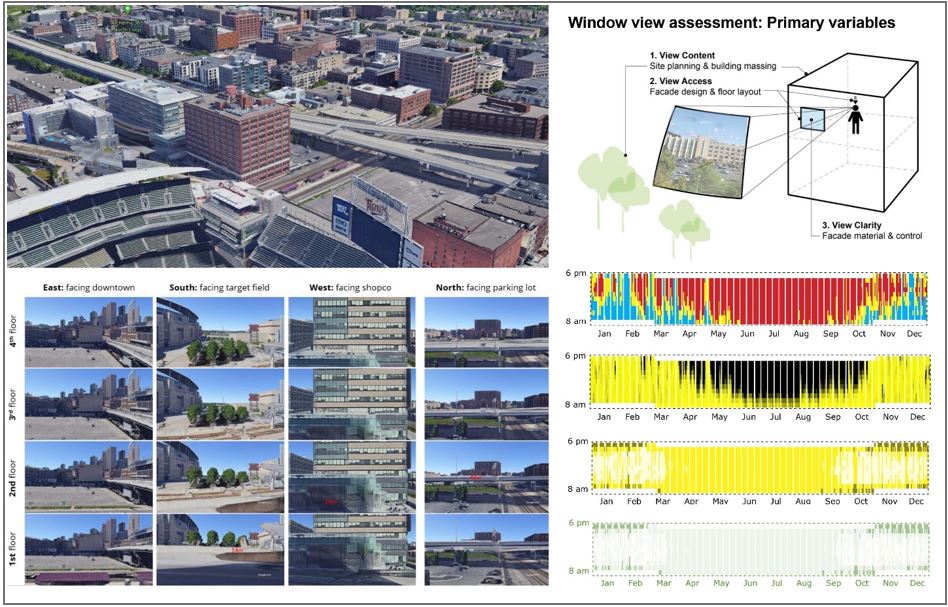 Window view quality and daylighting
Windows and view quality represent a vital field of study at the nexus of the building envelope, occupant experience, and energy performance. Recent studies show multiple positive effects of window views on occupants, but there are few design guidelines for assessing window view quality. 
Existing guidelines are often not supported by comprehensive and conclusive research findings. In response to these problems, this presentation introduces a view quality assessment framework, a proposed design index, and a review of simulation methods for window view quality. This presentation will also summarize research gaps in current assessment and simulation methods.
Won Hee Ko
Won Hee Ko is an Assistant Professor at the New Jersey Institute of Technology. Her research focuses on indoor environmental quality for architectural design, with an aim to improve occupant comfort and productivity. Before joining NJIT, she worked as a postdoctoral researcher at the Center for the Built Environment, UC Berkeley, where she also earned a Ph.D. degree in Building Science. In addition, won Hee has professional experience at Buro Happold Engineering's facade and computational analysis team. Contact Won Hee Ko