Augenbroe Symposium: IBPSA Georgia Tech's tribute
The newly formed IBPSA Georgia Tech Chapter and students from the High Performance Building Club organized the Augenbroe Symposium with the support of the School of Architecture at Georgia Tech to celebrate the life and scholarship of the late Prof. Godfried Augenbroe in the presence of his friends and family. This was the first event hosted by IBPSA Georgia Tech which is a culmination of students from the High Performance Lab and has a subsidiary club within it – The Building Science Club, which holds discussions on basic principles of building science, with students joining from architectural and building science interests and disciplines.  
The event commemorated Professor Godfried Augenbroe, who was the founder of the High Performance Building Lab at Georgia Tech and researched topics ranging from computational building simulation to indoor air quality to building performance to system monitoring and its related fields. A recipient of the Lifetime Achievement Award from the International Building Performance Simulation Association (IBPSA) in 2008, he was a leader in education and research in building science for over 35 years and advised over 30 Ph.D. students from the U.S.A. and Europe.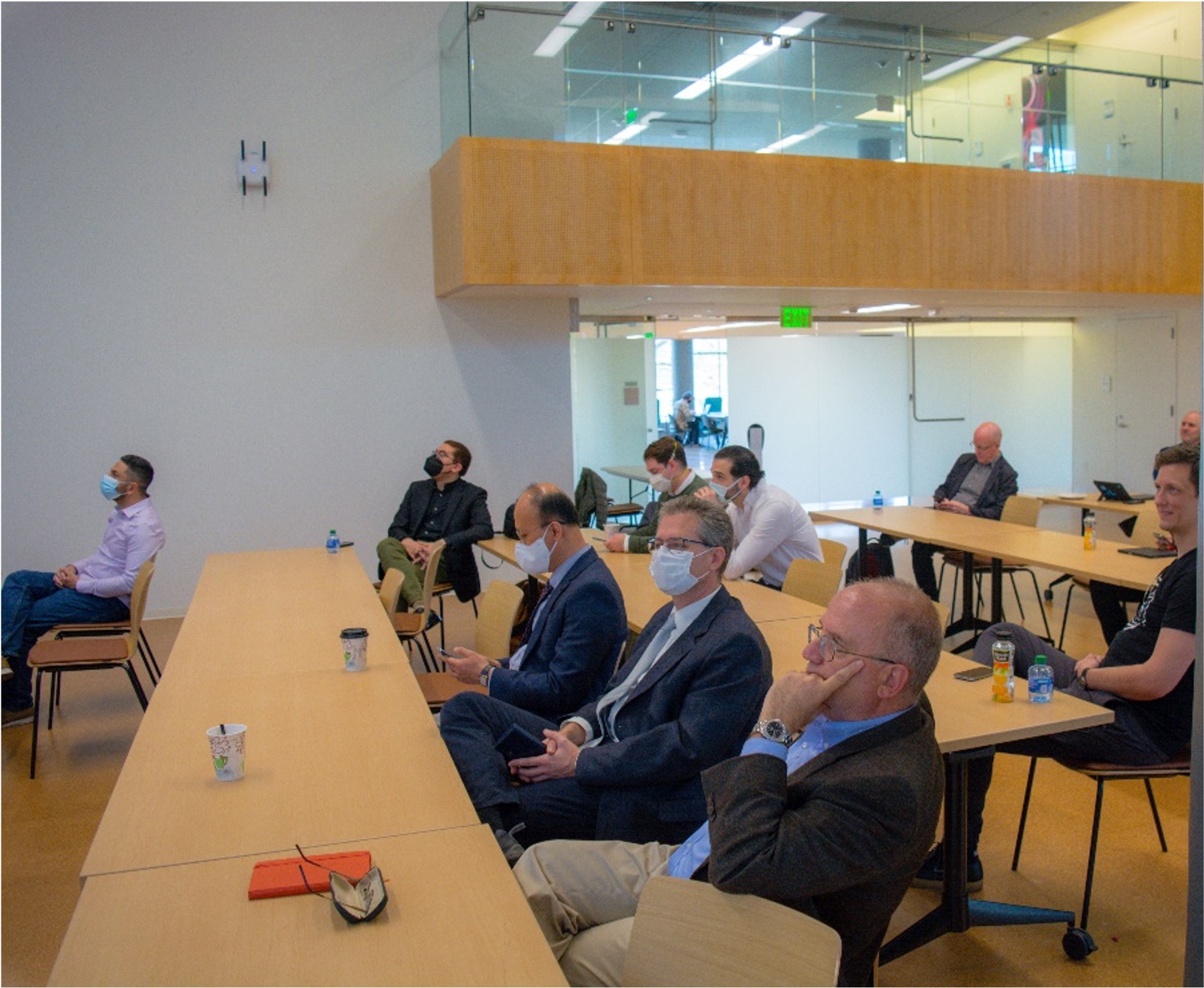 The Augenbroe Symposium was orchestrated as a tribute to Fried's legacy, his students, and his collaborators' impact on the world after departing from the university. It began with a short introduction in honor of Godfried Augenbroe and transitioned into talks by speakers that included snippets of shared experiences with him. With a close-knit hybrid setting that comprised about 40 people in total who joined all over the world, some rejoiced over Fried's contributions, and the others learned about him. For those who did not receive the wonderful opportunity of working with him, the speakers introduced a new lens that brought everybody together.