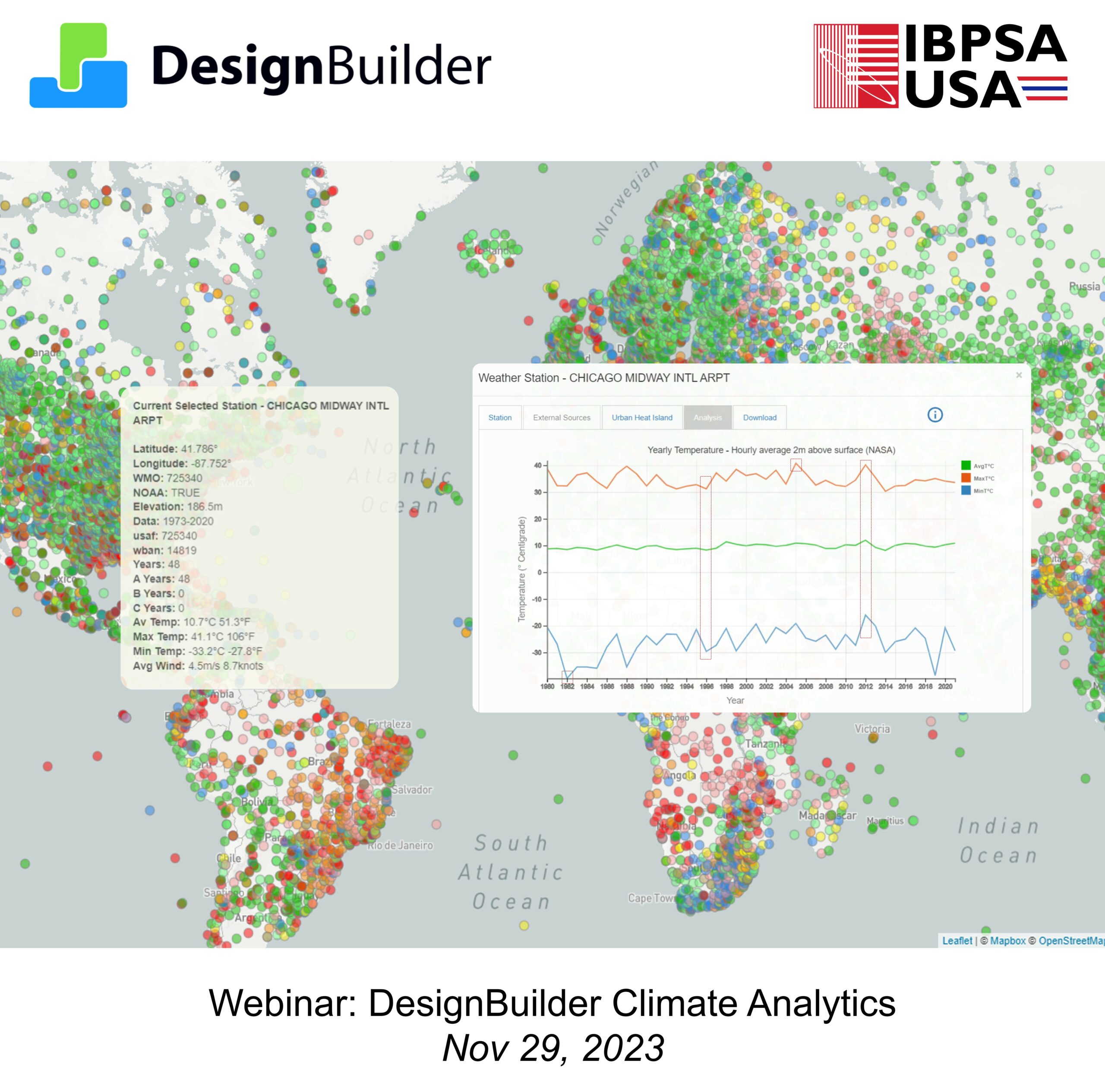 DesignBuilder Climate Analytics Sponsored Webinar
With growing concerns over the progressive impacts of climate change, access to weather data is an increasingly important consideration for energy modellers. DesignBuilder Climate Analytics has been specifically developed to provide the key inputs for building energy, comfort, and daylighting simulations. It enables modellers to access a vast database of high-quality hourly weather data through an easy-to-use web platform. However, Climate Analytics is more than just a database. It also includes a wide range of analysis tools to help you select the most appropriate data for your projects. This webinar will introduce you to this new weather data service from DesignBuilder.
We will cover the following areas:
DesignBuilder Climate Analytics website and key features.

Weather data from over 43,000 stations and customisation for any global location.

Types of weather data (Design years, Actual years and Typical years) and their typical applications.

Built-in climate analysis tools to check data quality and visualise climatic trends.

Custom morphing for future climate, Urban Heat Island (UHI) and extreme weather scenarios.